Flush Floor Slide Out System
Liftco's new flush floor system is designed to be mounted directly into your towable frame I-beam. It will fit into I-beams as narrow as 6". There are two versions available, the single extension which will carry a room up to 8" wideout 30" and the dual extension will carry a room 39".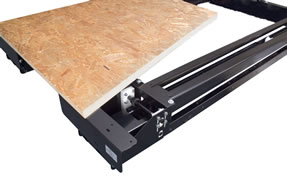 The patented tube and roller system lend itself to smooth travel with very little noise from the operation. There are multiple drive sources available and we'd be happy to work with you to decide which will best fit your need.
(Floor decking shown not included.)