American Made: Choice of Fold-Down or Stationary rear tire carrier. Allows trouble-free access to the rear compartment. Universal Bumper Mount bolts easily to 4-1/2" maximum square bumper with hand tools (no drilling). Made of welded heavy-duty steel plate and corrosion resistant hardware.
Black, corrosion resistant finish. (Stationary carrier does not fold down.) Easy to follow mounting instructions included.
LIMITED WARRANTY.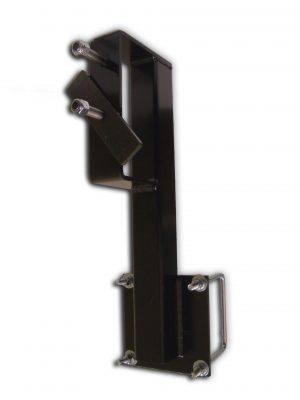 Le-Sure Lift Leveler Black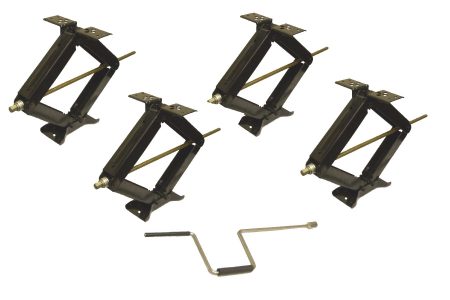 American Made: Manual Leveling and Stabilizing system for most RVs and trailers. The LE-SURE LIFT is a specially designed interlocking scissor type jack. The system has a stabilizing capacity of 5,000 lbs. per jack. Black zinc plated, plus a special clear protective coating for a corrosion resistant lasting finish. Large, stable 40 sq. in. foot, 4-3/4" retracted height, easily mounted with enclosed hardware kit or by welding.
Sold in pairs with a plated crank handle. Two models available.
Fits most fifth wheel applications. Provides excellent stabilization. Quality powder coated finish for years of durability.
Product photos are general photos, they do not display all of the components, features, and benefits which are available for each model.
For further or more detailed information about our products contact us and we'll discuss the options we can customize for your needs.